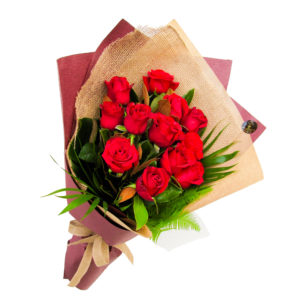 Valentine's'Day or St. Valentine's Day is an annual day celebrated on the 14th of February each year.
The day is associated with romantic love and has evolved into an occasion where couples express their love for each other by giving flowers, chocolates and other presents to those they love and admire.
The origins of Valentine's Day are not clear but many sources believe that it stems from the story of St Valentine, a Roman priest who was martyred on or around February 14 in the year 270 CE. Valentine's Day has become increasingly popular in Australia over the years, particularly during the late 20th century, and it continues to be observed among many Australians today.
The colors red and pink are often associated with Valentine's Day and we will have a large stock of beautiful roses for your valentine so why not give us a call and make your order but make your order early so you don't miss out.
All orders over $60 are delivered free within the Hobart CBD.